downtime destinations
BY LISA SANDS
Most of us must choose where we travel based on our budget, our available time off from work and our traveling companions' schedules. But while most of us are focused on where to go, when to go is also important. For example, have you always wanted to see the Gardens of Versailles but dread the idea of being there with droves of other visitors in the heat of prime tourist season? Or have you ever wanted to drive through the back roads of Vermont during the peak of autumn color, but navigating the traffic isn't part of your dream?
Consider visiting popular locales during off-season, the period in which a destination has fewer visitors for various reasons, such as so-so weather or school schedules that keep families from traveling. Local events and special experiences sometimes take place during off-season, which could work in your favor if you're willing to be flexible with your travel dates. So, if you're up for saving a buck and avoiding crowds, here are a few recommendations for places to visit during their off-season.
Winter (December–February)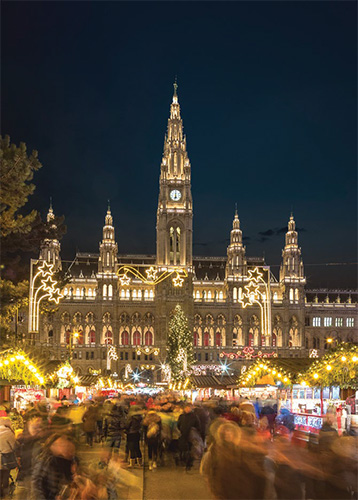 Northern Lights
Viewing the aurora borealis is best during winter when most people are not considering a vacation to a cold-weather destination. Nature's remarkable light show is ideally viewed during the darkest hours of a clear, moonless night in areas with little light pollution. National Geographic calls Fairbanks, Alaska, one of the best places in the U.S. to view the aurora borealis (try the Chena Hot Springs Resort, where you can soak in 106-degree natural healing waters while watching the waves of color float overhead). You can also catch the northern lights in off-season locales such as Iceland, Greenland and Scandinavia.
Take a guided vacation this winter that includes Finland and Norway on Insight Vacations' Northern Lights of Scandinavia, 10 days from $3,807 per person.
Christmas Markets River Cruises
What better way to immerse yourself in the festivities of the holiday season than in the region that practically invented the Christmas tree and Santa Claus? Unpack once aboard your floating resort, and sail along the Danube or Rhine River, stopping to visit charming local markets selling trinkets and crafts. Each town along your route has its own celebration, including traditional music, savory foods, twinkling lights and mulled wine. If you're lucky, the snow flurries will be falling, setting a picture-perfect scene.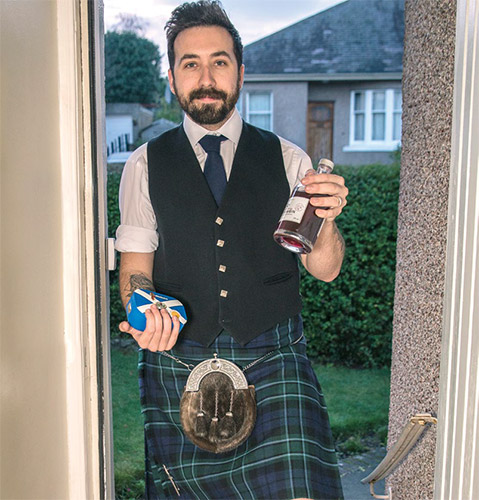 Try Tauck's Christmas Markets Along the Danube cruise aboard ms Savor or ms Joy, eight days from $3,190 per person. Book an airfare-inclusive package through AAA to save up to $300 per person.
New Year's Eve in Scotland
It's an easy hop across the pond to celebrate Auld Lang Syne in the country that gave us the phrase. The holiday— known as Hogmanay, a Scots word meaning last day of the year—is a big deal in Scotland. It's a great time for travelers to visit because an important element of Hogmanay is to welcome both old friends and new acquaintances with traditional hospitality. If you're a dark-haired male traveler, you may be asked to be the "first foot" into an establishment after midnight to ensure good luck in the year ahead; your reward will be shortbread and whisky with your new friends.
We recommend CIE Tours' Tartan and Toasts, including four nights in Edinburgh and a fireworks celebration over Edinburgh Castle, from $1,198 per person. AAA members get additional savings when booking with AAA.
Spring (March–May)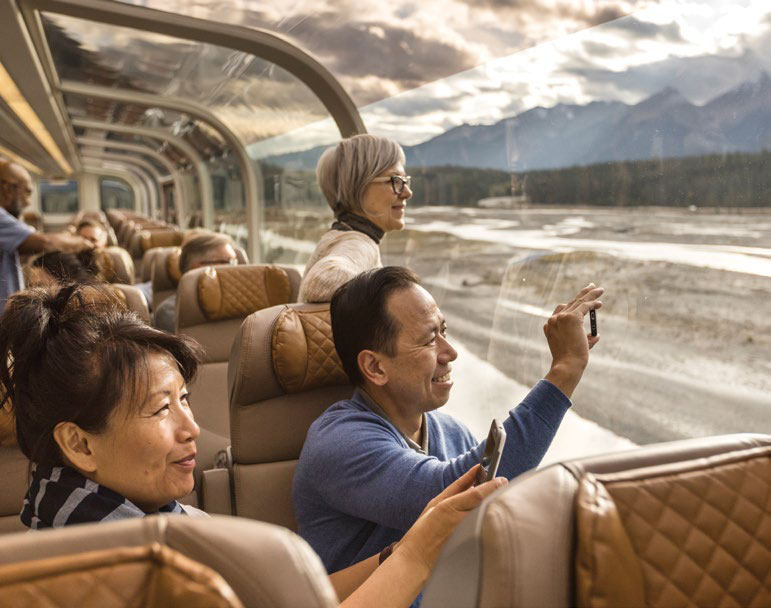 Rail Journey Through the Canadian Rockies
Traveling through the majestic Rockies in early spring means spectacular views of snow-covered peaks under crisp blue skies. Go with luxury rail line Rocky Mountaineer to travel in domed-glass train cars that wend through the scenic landscape of the Canadian Rockies from Vancouver to Lake Louise, Banff and Calgary. You'll stop each night at a charming resort to sit fireside and reflect on the day's sights. GoldLeaf Service on board includes gourmet dining service with complimentary drinks and an open-air viewing platform (you can return to your comfortable heated seat later).
Rocky Mountaineer's five-night First Passage to the West, including GoldLeaf Service and local hotels, starts at $3,064 per person for travel in April 2020. AAA members also get an onboard souvenir credit.
Tulips and Flower Festivals in Europe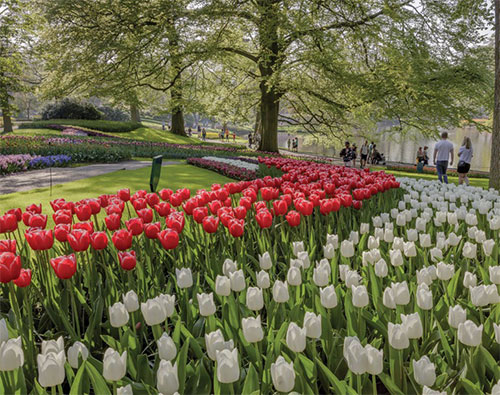 Though there will be a chilly breeze, your senses will be warmed by rainbows of colorful tulips along the canals and countryside. At nearly 80 acres, the Netherlands' Keukenhof in Lisse is one of the world's largest gardens. Time your visit early in the season, and you'll be dazzled by nearly seven million blooming bulbs—but without seven million visitors. While you're in The Netherlands, your other senses will be delighted, too, with the smells and tastes of this region's famed beers, cheeses and chocolates. Cruise from Amsterdam, The Netherlands' capital, to Belgium, where medieval hamlets and ancient city centers will be waking from winter with their own breathtaking floral displays (and then, you'll be able to try Belgian waffles, too).
AmaWaterways' seven-night Tulip Time cruises include all meals and shore excursions; March 2020 departures start at $1,949 per person. Book with AAA to get additional savings and a special welcome gift.
St. Patrick's Day in Ireland
It may be hard to believe, but until around the turn of the new millennium, St. Patrick's Day was not celebrated the same way in Ireland as it was by much of the rest of the world (green rivers, green beers and so on). But with a surge of patriotism leading up to the country's 100 years of independence in 2017, Ireland now celebrates with weeklong festivals in large cities and small towns alike. And while, yes, the festivities will be crowded in Dublin, Cork and Galway (mainly with Irish nationals), the cooler weather keeps most international tourists at home. Just bring your coat, paint your face, and join the fun.
CIE Tours offers a special six-day St. Patrick's Day in Dublin trip that includes a pre-parade tour of floats and a private parade viewing area at Dublin's historic General Post Office building. From $1,499 per person, plus additional savings when you book with AAA.
Summer (June–August)
Australia and New Zealand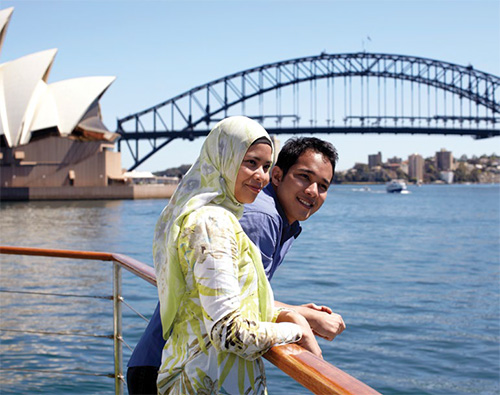 When it's summer here, it's winter Down Under. In Sydney, however, "winter" means temperatures in the low 60s and generally sunny skies. Of course, if you are traveling that great a distance, you'll want to visit more than just one city in Australia, a country about the size of the contiguous U.S. A good way to see the highlights is on an escorted land tour. Or, you might also choose to visit major coastal cities in Australia by cruise ship and add a bonus visit to New Zealand, where you'll need to do a little more bundling up; that's especially the case when visiting the South Island, where temperatures are in the 50s in June and there's a chance of snow at high elevations.
See both countries with Trafalgar Tours' 15-day Australia and New Zealand Panorama, including all transportation and special local experiences. July travel starts at $4,950 per person plus you'll get an optional excursion credit when you book with AAA.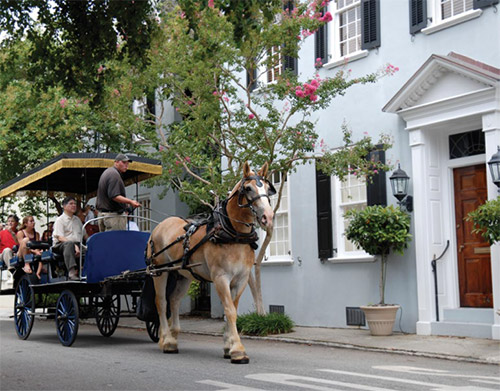 Southern U.S.
Yes, it will be hot and humid in the summer, but it'll be hot and humid at home, too, right? While the crowds are at home with the air conditioning on, visit one of our nation's grand antebellum cities such as New Orleans, Louisiana; Charleston, South Carolina; or Savannah, Georgia. Map it out yourself, or consider an escorted tour so that you can leave the driving to someone else and get the most out of your vacation with a professional tour director.
AAA Member Choice Vacations' fully guided Spotlight on New Orleans, five nights from $1,449 per person in June, includes transportation, accommodations, most meals and more.
Fall Foliage By Sea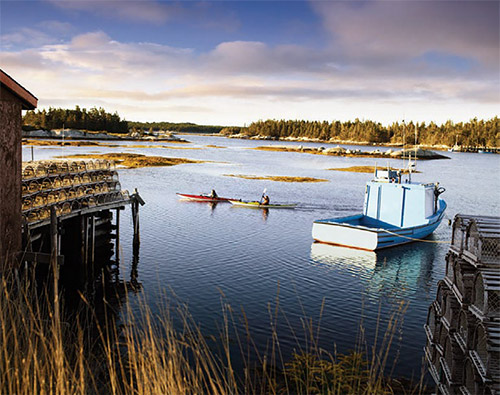 Beat the heat of more southerly states and be among the first leaf-peepers of the season by visiting New England in late August. You'll enjoy the cooler temperatures, and with many vacationers with families already in school mode, you'll avoid crowds, too. You could map a route through Vermont, New Hampshire and Maine and drive yourself, but then how would you fully enjoy the spectacular golds and fire reds of those amazing leaves? Consider a guided vacation on a luxury motor coach, gliding over hills and through small towns; or perhaps journey even farther on a cruise that takes you up the New England coast and into Canada, passing lighthouses and rocky shorelines speckled in nature's blaze.
Sail with Royal Caribbean from Cape Liberty, New Jersey, on board Adventure of the Seas on a nine-night cruise with port calls in Boston, Massachusetts; Portland and Bar Harbor, Maine; and New Brunswick and Nova Scotia, Canada, from $680 per person. AAA members get priority embarkation, sparkling wine in your stateroom and more.
Autumn (September–November)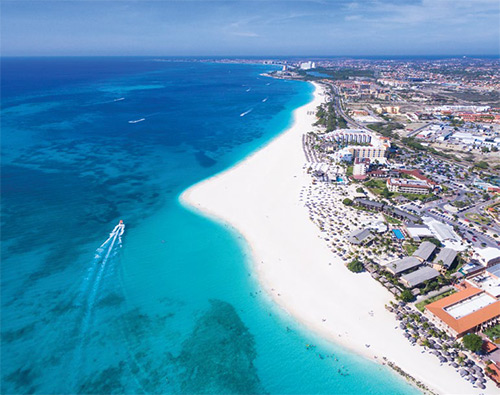 Aruba
Fall may be hurricane season, but because of Aruba's favorable location out of reach of most major squalls, you won't need to worry about stormy weather ruining your vacation. September and October are the least-expensive months to visit Aruba because the trade winds that otherwise provide respite from the heat have diminished. Nevertheless, you'll find relief in the sapphire-blue waters or inside one of the island's 13 casinos. Other islands outside the Hurricane Belt (a swath of warm water that runs across the Atlantic Ocean from northern Africa to the Gulf Coast of the U.S.) include Bonaire, Curaçao and Barbados.
Stay in an oceanfront room at the all-inclusive Tamarijn Aruba, five nights from $1,318 per person for travel through mid-December.
Japan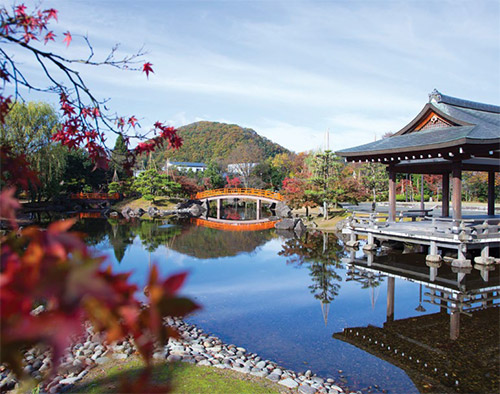 When balancing good weather with good prices, late fall is a great time to visit Japan. With little rainfall, clear skies and mild temperatures, you can experience the vivid autumn leaves that are counterpoint to the cherry blossoms in spring that drive peak travel season. With Tokyo hosting the 2020 Summer Olympics (ending in August), prospective visitors to the country should find a plethora of great deals for travel in fall 2020. Since Japan is typically an expensive destination, a cost-saving way to travel (in addition to visiting during off-season) is to cruise around this island nation. You'll have the benefit of unpacking once, and your accommodations and meals are included in the trip price. Choose from major cruise lines, including Cunard, PONANT, Celebrity, Viking and Azamara.
Spend 14 days on Holland America's Japan Explorer visiting ports, including Tokyo (Yokohama), Kobe and Nagasaki. Travel in October 2020 starts at $1,999 per person.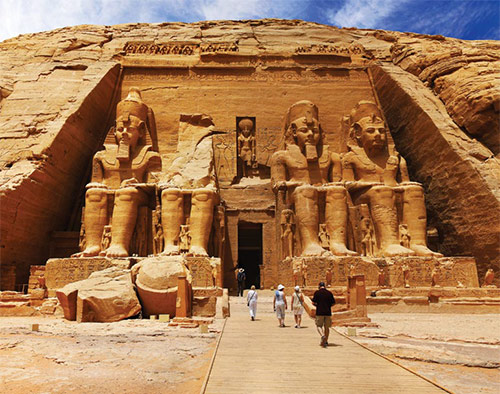 Egypt
This exotic country really has just two seasons: a mild winter that lasts from November to April and a hot summer that lasts from May to October. Visit at the season's edge, when prices are low. Plan sightseeing for early morning when you'll see the ancient sites without the masses of tourists, allowing peaceful contemplation of some of the world's most awe-inspiring monuments. You might consider a Nile River cruise, a method of transportation that was once reserved for Egypt's royalty.
Uniworld's 12-day Splendors of Egypt and the Nile, from $5,099 per person, includes all meals, drinks, gratuities, shore excursions and more. Ask your AAA travel agent about early payment discounts and AAA member benefits.
Repositioning Cruises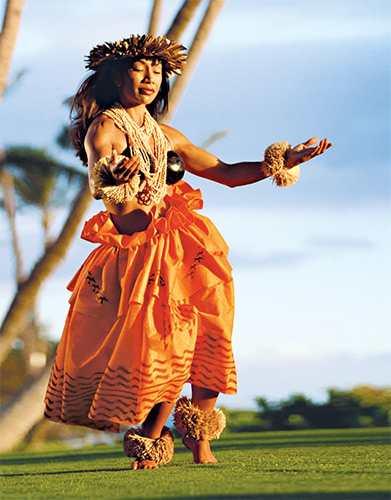 As one cruise season changes into another, major lines reposition their ships to different oceans and continents. Ships move to the Mediterranean and Alaska in late spring and from Europe to Florida in the fall, offering great deals for travelers. The downsides? The cruises can be longer, and you're purchasing airfare from one city and out of another (known as open-jaw travel), which can be more expensive. Here are a few repositioning cruises we found at press time:
Holland America's 7-day Pacific Crossing from Vancouver, Canada, to Honolulu, Hawaii, in October, from $549 per person
Royal Caribbean's 14-night Bermuda and Spain Crossing from Tampa, Florida, to Barcelona, Spain, in April, from $864 per person
Celebrity Cruises' 13-night Japan and Bering Sea Transpacific from Tokyo, Japan, to Vancouver, Canada, in May, $814 per person.
Read more articles