NEW AND NOTEWORTHY
We Heard You!
Our members have told us they're looking for active travel options and unique experiences. In response, AAA has created new partnerships with four niche travel suppliers: PONANT, VBT, Country Walkers and Railbookers.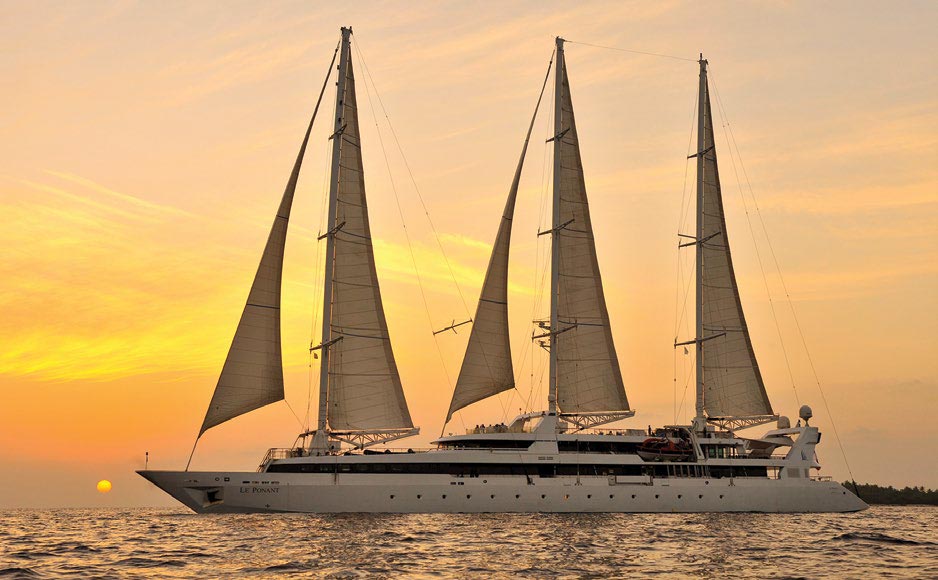 PONANT is a luxury expedition and yacht cruise line that provides exceptional service and superior French-style gastronomy on sailings in destinations around the world. PONANT's fleet comprises 11 mid-sized ships with 92 to 132 staterooms and an intimate 32-stateroom luxury yacht with working sails, Le Ponant. VBT offers bicycle tours from easy to challenging in destinations worldwide, with a focus on the U.S., Canada and Europe. Country Walkers, a sister company to VBT, is among the leading providers of walking tours worldwide. It offers fully guided, flex-guided and self-guided walking trips that allow guests to travel like a local while staying in world-class accommodations. Finally, a new partnership with Railbookers allows members to embark on customized rail journeys throughout Canada, Europe and the world on scenic excursions, on luxury and iconic train vacations such as the Glacier Express and the Venice Simplon-Orient-Express, and even on rail–sail combinations.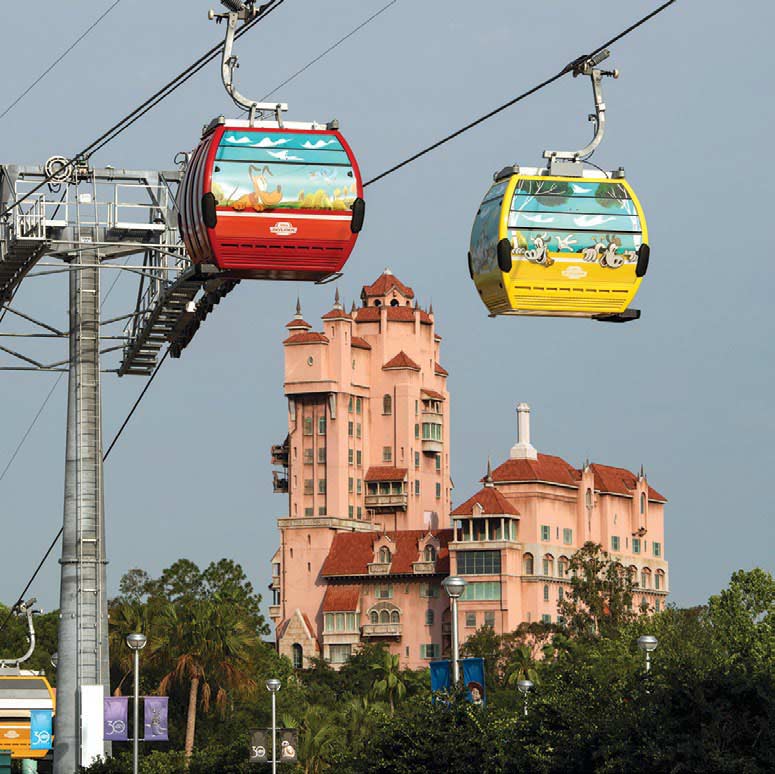 See your AAA travel agent for more information on these new travel partners or any of the other exciting travel options AAA provides to its members.
Look, Up in the Sky!
The launch on September 29 of the Disney Skyliner gondola system gives park-goers a new perspective on Walt Disney World in Orlando, Florida. The aerial transportation system connects Disney's Hollywood Studios and Epcot to three resort hotels: Disney's Art of Animation Resort, Disney's Pop Century Resort and Disney's Caribbean Beach Resort. The Disney Skyliner will also serve Disney's Riviera Resort, a new Disney Vacation Club property scheduled to open in mid-December. Several of the gondolas will feature attention-getting graphics based on Disney films, characters or attractions.
Insta-Travel
TravelAAA is always looking to provide more and better ways to help you satisfy your wanderlust, and we have two new options we can't wait to tell you about.
First, AAA Traveler Worldwise's new Instagram page lets you visit some of the world's most beautiful and fascinating destinations by following the travels of your favorite AAA travel agents and AAA Traveler Worldwise writers. You'll also find out about some of the latest travel trends, and, guaranteed, you'll get inspired for your next adventure. Find us on Instagram by searching for AAA_Traveler.
Second, when you're ready to start planning, you can do it anytime, anywhere with Always Agent, a new personalized travel agent URL that AAA members can use to make air, car, hotel, cruise and sightseeing reservations online while working with their favorite AAA travel agent. When members make a booking, their travel agent has immediate access so that they can maintain and update the booking, add transfers and airfare—and help in an emergency if needed. Ask your travel agent to share their personal URL with you.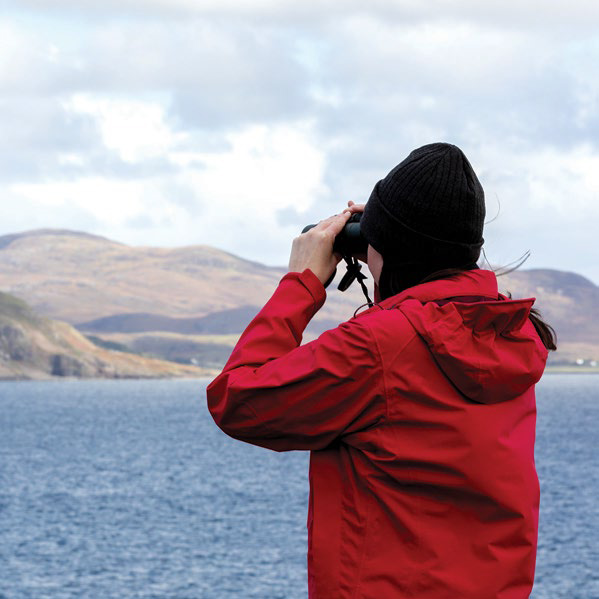 WHALE TRAILS
Massachusetts has one, and so do South Africa and New Zealand. The one on the west coast of North America features 100 individual sites along a stretch of coastline that extends from San Diego, California, to Vancouver, Canada's Southern Gulf Islands. This summer, Scotland joined the movement by unveiling its own whale trail. The Hebridean Whale Trail includes 33 land-based coastal sites across the Hebridean archipelago and Scotland's west coast where trail-goers can see cetaceans (whales, dolphins and porpoises) as well as sharks, seals and other wildlife and explore the history of the coastal communities' relationship with the sea. As with other whale trails around the world, Scotland's—the first in the United Kingdom—aims to increase sustainable ecotourism while raising awareness of marine conservation efforts.
Two Words: No Plastic
In a famous scene from the 1967 movie The Graduate, recent grad Benjamin is advised that "There's a great future in plastics." It seems our world took that advice too much to heart, and now we—and wildlife on land and in the sea—are suffering the consequences. An estimated eight million tons of plastic enter the world's oceans every year, where it is consumed by marine life and even by humans by way of "microplastic" fragments that do not decompose.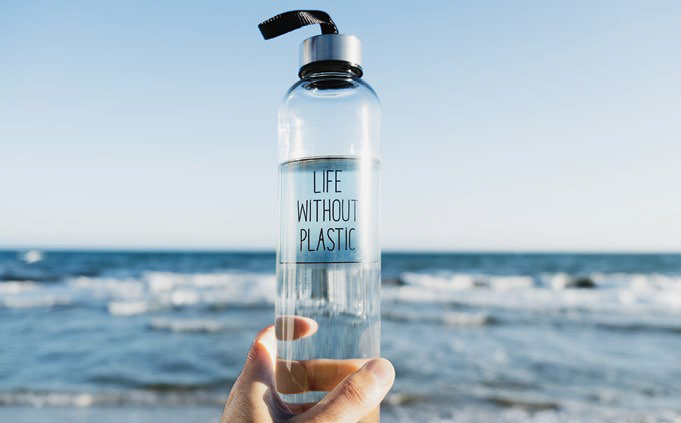 It was big news this past spring when the 28-country European Union passed a ban on single-use plastics effective in 2021, and plastic bans—particularly of plastic bags—are taking hold in cities and states across the U.S., too.
Numerous companies in the travel industry, from independent restaurants and hotels to large corporations, are also taking action. In one of the biggest recent developments, Carnival Corporation and its nine cruise line brands—including Carnival, Holland America, Princess, Seabourn and Cunard—announced a plan in July to significantly reduce its purchase and consumption of nonessential single-use plastics by the end of 2021.
By Land and Sea
Azamara already had a reputation as a leading luxury cruise line. Now, with the rollout of more than 1,700 land packages—the most in the cruise industry—the destination-focused brand is garnering accolades for its land options, too.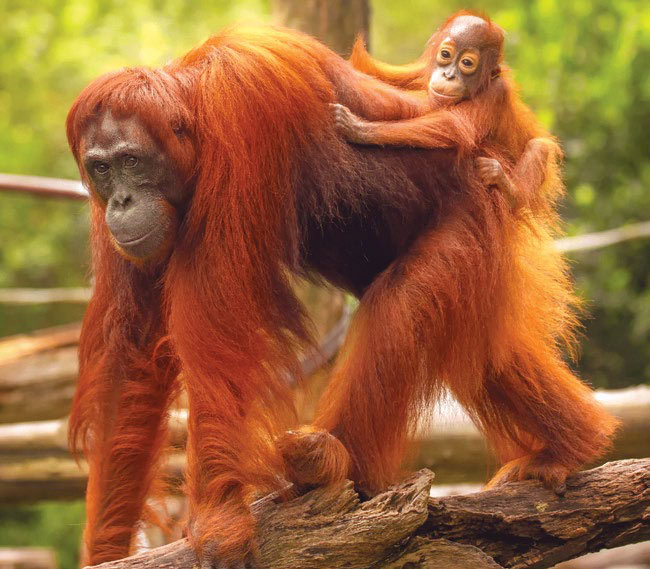 The new offerings, which are available starting with October 2019 voyages, fall into three categories. Stay Local land tours allow cruise guests to explore a city in depth along with other travelers and a local guide by adding a two- to three-night stay in a cruise's embarkation or debarkation city. Land Journeys offer a deeper dive with a guided tour of three to six nights that centers on a theme such as adventure or culture and history and is taken with a group of like-minded travelers.
AzAmazing Journeys are also three- to six-night programs but are limited to an average of 12 to 18 guests. These deep-dive programs immerse guests in the local culture through once-in-a-lifetime experiences, interactions with local experts, and overnight stays in some of the world's most exquisite lodgings. An AzAmazing journey in Asia, for example, might include an excursion into the Borneo Rainforest to see orangutans, while on an AzAmazing Journey in South America, guests glamp in the Bolivian Salt Flats and visit villages in Chile.
Read more articles