the host with the most
WITH AMY SHORT, GROUP TRAVEL DIRECTOR AT AAA CLUB ALLIANCE
The benefits of traveling as part of a hosted AAA Member Appreciation Vacation
Amy Short, AAA Traveler Worldwise's resident group travel expert, has been organizing and escorting group trips for AAA members for almost a decade. She and her team curate every escorted vacation under the brand Explorations by AAA, including AAA's Member Appreciation Series vacations. In addition to supporting a network of more than 300 travel agents in selling and managing group travel, Short serves as the AAA Travel escort on numerous AAA trips throughout the year, but her favorite may be the special Member Appreciation Vacation hosted annually by CEO Tom Wiedemann.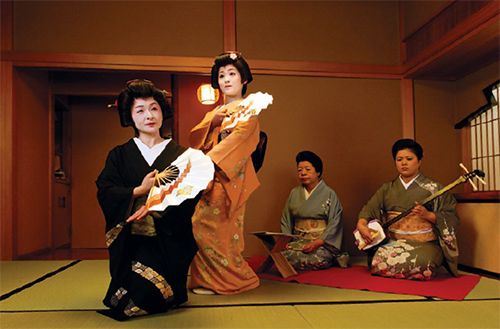 What is a Member Appreciation Vacation?
Each year, AAA creates a portfolio of escorted vacations based on AAA members' feedback from previous trips and destinations that are trending. These select vacations are custom-designed and include a AAA travel escort, a travel industry professional who accompanies the group during the entire journey to ensure every detail is managed. Two of these group trips, called Member Appreciation Vacations, are hosted by a AAA executive and include elevated experiences that are customized specifically for AAA travelers.
What makes these vacations different from any other?
Each Member Appreciation Series departure is custom designed by the AAA team. Tours and excursions have exclusive items built in; think such experiences as a private Alsace wine tasting in the cellar of an 18th-century vineyard in France or a traditional Japanese lunch in Kyoto featuring a geisha presentation while you dine. These are just two examples of a wealth of inclusions in recent Member Appreciation Vacation departures. In addition, certain amenities are included on select trips, such as drink packages, airfare-inclusive pricing, or special on-tour and commemorative gifts. Every trip is unique and features special inclusions distinctive to the group and region on the itinerary.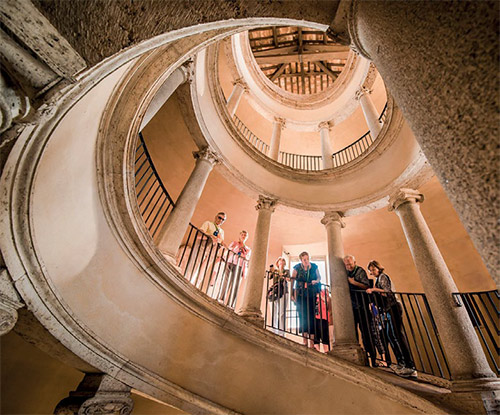 How does the team at AAA provide access to all these extra features?
Dinner in the Vatican courtyard, a visit to the sumo stables in Tokyo, renting the Tower of London for a private viewing. Our well-connected team at AAA has included these special features and more for Member Appreciation Vacations. After a destination is selected, the executive host works with the team to identify experiences that are once-in-a-lifetime opportunities. With years of personal experience and knowledge to recommend these memory-making experiences, the team leverages AAA's vast network of travel providers to curate these customized encounters for our guests.
How does the AAA Travel Escort enhance travel?
Traveling to a new destination or a place where you don't speak the language can be daunting, so all Member Appreciation Vacation departures are accompanied by a AAA Travel Escort. The escort is an experienced traveler who has been trained to ensure the vacation runs as smoothly as possible. He or she will work behind the scenes to confirm that all activities go as planned and troubleshoot when they don't. This personalized service is especially a bonus for solo travelers, first-time travelers, and anyone who wants to focus less on the logistics and more on enjoying the journey.
What kind of added values are part of the Member Appreciation Series vacations?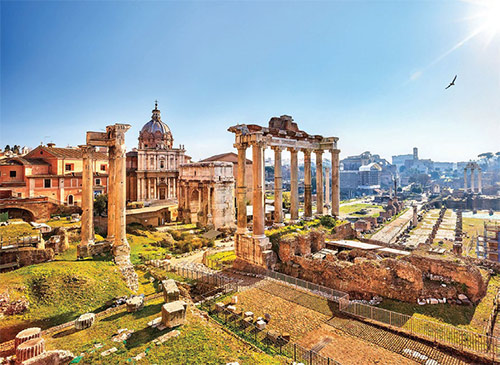 Private cocktail parties. Prearranged transfers to and from the cruise port. Exclusive VIP experiences. An itinerary that is completely mapped out for you featuring the must-see highlights in the regions visited. With inclusions such as these, you might think these vacations cost a fortune, but because of our buying power and industry relationships, AAA is able to deliver these experiences at an exceptional value. We lock in special rates in advance and bundle items so that you don't have to pay out of pocket during your vacation. Plus, with the added peace of mind of traveling with an executive host as well as a travel escort to handle the logistics, these Member Appreciation departures are the best way to ensure a hassle-free vacation at a great value.
What can you expect when you travel with a Member Appreciation Vacation group?
The connections and relationships you'll make on these trips will help foster wonderful vacation memories. On a Member Appreciation departure, you'll travel with others who are looking for the same high-touch, inclusive custom vacation experience. You'll have many opportunities to interact with your fellow travelers at exclusive cocktail parties, on sightseeing tours and during a gala farewell dinner. You'll come to know not only your fellow travelers but also your AAA host and escort. In fact, many guests on these departures travel with AAA year after year. And why not? When every detail is expertly planned, their only job during the vacation is making memories.
See what this year's Member Appreciation Vacation Series departures offer, as well as the entire lineup of Explorations by AAA vacations, at AAA.com/Explorations.
Read more articles