TWO OF A KIND: CRUISE PORT CITIES
BALTIMORE, MARYLAND
STAY
A multifamily dwelling turned mansion reborn as Baltimore's first public art museum, the 14-story building that houses the boutique Hotel Revival has a storied past that's lovingly reinterpreted and adorned with local art. One of the oldest and best-preserved areas of the city, Fell's Point is now home to Sagamore Pendry Baltimore. Developed by Under Armour founder Kevin Plank, the hotel occupies the former Recreation Pier that juts out into the Patapsco River—and it boasts an outdoor infinity pool. Those who love the Inner Harbor will enjoy the waterfront AAA Four Diamond Royal Sonesta.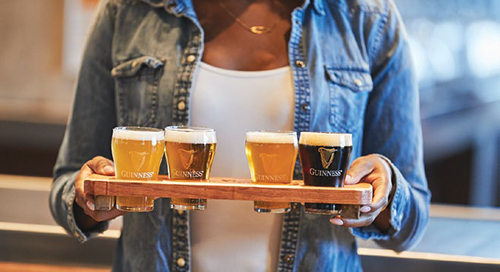 EAT
Two years ago, Baltimore was named a top food city by both Zagat and Condé Nast Traveler, and it's only gotten better since. If you're looking for James Beard-recognized chefs, you'll find them in Cindy Wolf of Charleston and Spike Gjerde of Woodberry Kitchen. Chopped champion David Thomas, executive chef and owner of Ida B's Table, serves up modern soul food (think octopus po'boy sliders for apps and smoked fried chicken or oxtail au poivre for entrées) in a restaurant named for courageous African American journalist Ida B. Wells. Craving Chesapeake Bay blue crabs? Chow down at The Choptank, a crab- and seafood-centric restaurant scheduled to open in late June at the revived 230-year-old Broadway Market in Fell's Point. Elsewhere in Fell's Point, you can down margaritas and creative tacos while dining al fresco at Barcocina.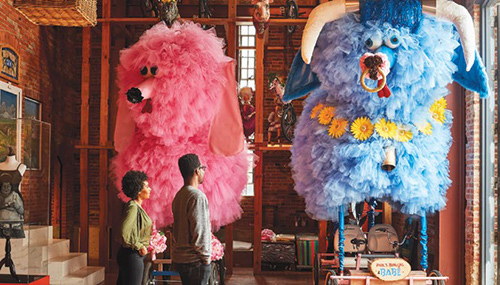 SEE
You can't come to Baltimore without visiting the National Aquarium, the foundation of the Inner Harbor's renaissance in 1981. Besides, don't you want to see what's swimming under your cruise ship? Whether you call it "visionary art" or "outsider art," you'll love the American Visionary Art Museum's exhibits of art produced by self-taught creators. For more traditional art, head to the Baltimore Museum of Art and the Walters Art Museum, both of which are always free. The Baltimore Museum of Industry focuses on the industries that have kept the city humming for hundreds of years. In recent years, the video gaming industry has found a home in Baltimore, which led to the exhibit "Video Game Wizards," open through 2019; visitors can even create their own playable game.
DO
The 15-story Bromo Seltzer Arts Tower, with its distinctive clockworks and crenellated rooftop, has been remade into artists' studios open to visitors Saturdays from 11 a.m. to 4 p.m. Clock room tours are offered from 11:30 a.m. to 2:30 p.m. For more visual arts, head to the galleries and studios of the Highlandtown Arts District, most of which are within a few blocks of Highland Avenue between East Lombard Street and Eastern Avenue. No other place stateside can claim its own Guinness Brewery. The Irish brewers opened the Guinness Open Gate Brewery and Barrel House in 2018 to "up the ante" on what's being done in the Old Country using good ol' American ingenuity. You can tour and taste.
TAMPA, FLORIDA
STAY
The trendy Hyde Park District in South Tampa is the setting for the boutique Epicurean Hotel. The hotel is serious about matters culinary, with cooking classes, a wine shop and a spa where the treatment might include a green-tea wrap. Downtown, a 1905 federal courthouse was reborn as the contemporary Le Meridian Tampa, where judges' chambers have been repurposed into guest rooms, the courtroom bench is a lobby business station, and the witness stand now serves as a restaurant host station. For those who prefer a waterfront locale, the Grand Hyatt Tampa Bay features guest rooms, suites and 45 casitas on 35 tropically landscaped acres. All three hotels have earned AAA Four Diamond status.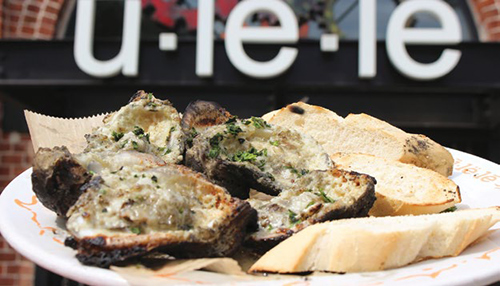 EAT
At 114 years old, the fifth-generation-run Columbia Restaurant in Ybor City Historic District is the oldest restaurant in Florida. It offers Spanish and Cuban cuisine daily along with flamenco shows Monday through Saturday nights. The century-old La Segunda Bakery ships its Cuban bread as far as Alaska. You can pick up a loaf in the retail shop, along with the bakery's signature guava pastry. Foodies flock to the Seminole Heights neighborhood and such popular restaurants as James Beard finalist Chef Ferrell Alvarez's Rooster & The Till. The newly opened Sparkman Wharf near the cruise ship docks is an open-air food hall boasting 10 restaurants and a beer garden. On the opposite end of the Riverwalk, Ulele serves up seafood and sunsets.
SEE
Located next to the cruise terminal, The Florida Aquarium is one of Tampa's star attractions and a Parents magazine Top 5 Kid-Friendly Aquarium. Kids as young as 6 can swim with the fishes, while those age 9 and up can swim (or scuba-dive) with sharks. Art lovers should check out the Tampa Museum of Art's broad collection. The Florida Museum of Photographic Arts in the Rivergate Plaza's Cube, with its soaring six-story atrium, exhibits historic and contemporary photography. While in Tampa, be sure to set foot in Cuba—a unique opportunity afforded by tiny Jose Marti Park in Ybor City. Dedicated to the Cuban national hero and frequent Tampa visitor and given to the people of Cuba, the park is officially Cuban territory.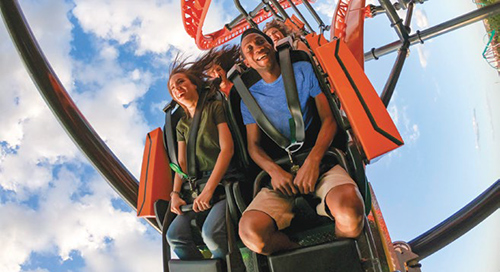 DO
Busch Gardens Tampa Bay is equal parts theme park and zoo, with nine thrill rides—including 2019's Tigris, the tallest launch coaster in Florida—and 200 species of animals. Get up close with manatees at ZooTampa at Lowry Park, which has one of just three rehabilitation centers in Florida for the so-called sea cow. Join the locals in walking or biking along scenic five-mile-long Bayshore Boulevard. Use the Coast Bike Share app to rent your wheels, and pick up and drop off the bicycle at any of 30 stations around town. Licensed drivers age 25 or over can captain the popular and easy-to-drive 12-passenger electric boats available for rent from eBoats Tampa, located next to the Tampa Convention Center on the 2.4-mile Tampa Riverwalk.
Read more articles