Travel management
solutions with unmatched
service and care for your
business and people.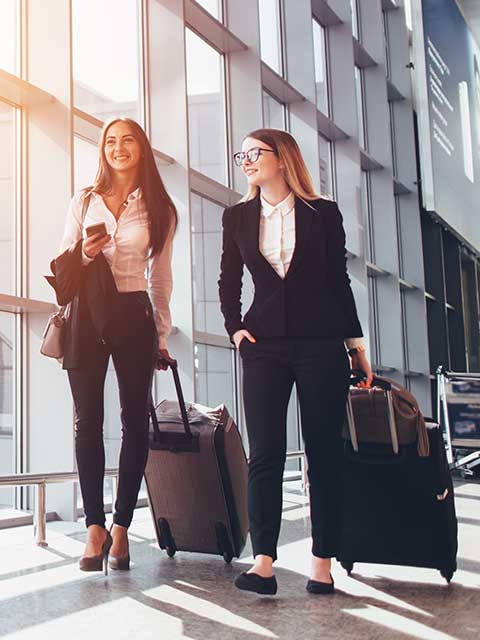 Corporate Travel Management Services with Unwavering Care.
What makes a business successful isn't just the quality of its products or services, it's the quality of its people. We see this belief in action every day in the companies we partner with. As a corporate travel agency that serves more than 100,000 business travelers, we feel a deep responsibility and respect for the people who spend their days on the road and in the air. That's why we spend our days looking out for their comfort, care and safety.
Our managed travel programs are customized to meet the needs of your business and people. We provide solutions that help you lower business travel costs while providing duty of care for employees.
What makes our travel management approach unique?
A Proven Business Travel Asset
We balance the best interests of both your business and the safety of your people. Understanding your duty of care and travel risk management responsibilities, we provide the guidance, products and tools to make sure your travelers are as safe as possible on the road, and easy to reach in times of turbulence. It's why we customize our corporate travel services, solutions and technologies to fit your corporate culture, values and policies.