MEET OUR TRAVEL CONSULTANTS
Q&A WITH INTERNATIONAL TRAVEL CONSULTANT FOR AAA CORPORATE TRAVEL, JEANNIE DELLINGER.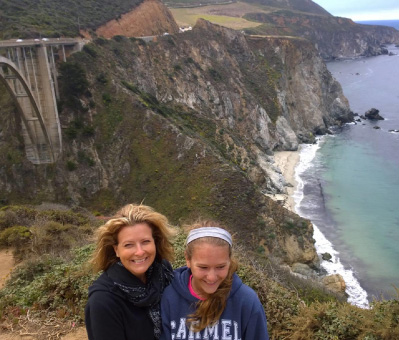 Get to know our travel consultants! When our clients are on the road or in the air, they are always under the care of a AAA consultant. Our consultants are available 24/7/365 so there is never a time when a client is left high and dry.

Our corporate travel consultants are referred to as the "roadside assistance" of business travel, and it's that reliability that drives AAA's reputation for superior service. Meet Jeannie Dellinger, Corporate Travel Consultant for AAA Corporate Travel. A 29 year veteran, Jeannie is one of nearly 50 consultants we have on staff that serve our corporate travel clients every day.
Q: How long have you been in corporate travel?

A: Gee, just a few years... only 29 years in corporate so far.

Q: What is your favorite part about your job?

A: I enjoy the interaction with my clients. I learn from their personal travel experiences and always enjoy hearing about what their jobs entail. Every day is different, and my clients makes my job fun and interesting.

Q: What do you like most about working for AAA?

A: AAA is a solid company. We do it right! We treat our customers well, and Management treats their employees well. I am proud to work for a company that is known for dependability and values.

Q: Do you have a most memorable client experience you could share?

A: There are many. The funniest is when my supervisor at the time was making reservation for one of our top clients. Instead of saying, "Goodbye," he said, "I love you!" Of course it was in habit (as that was always his exit greeting to his wife).

We (including our client) laughed about that for years.

Q: Where is the best place you have visited for vacation? What did you like about it?

A: So many trips to choose from… I guess my favorite was many years ago when my husband and I traveled to Le Mans, France for the 24-hour race where we were guests of the Callaway race team. We flew into Paris and drove straight to the race to just barely make the start. We slept in our car in the infield and woke up to the sunrise and more racing. We even got to meet Carroll Shelby there (the Carroll Shelby of "Ford vs. Ferrari"). Unfortunately, "our team" didn't make it to the end of the race due to a mechanical failure, but we still had a great time celebrating the end of the race with some crazy Brits near the winners' circle. We ventured into Paris to complete our trip, possibly one of the best memories I have.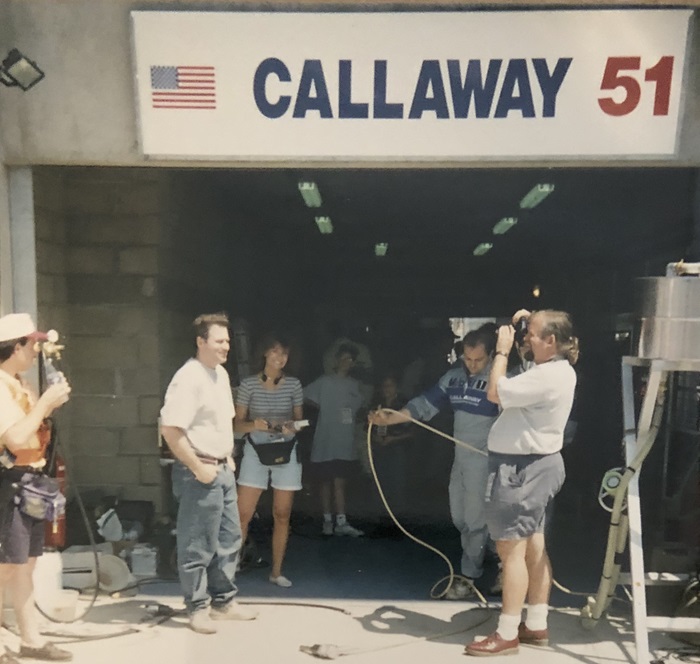 I have included a picture of much younger me in front of the Callaway garage on the pit lane at Le Mans. (photobombing the interview with my fashionable fanny pack :)

Q: If you could give business travelers one piece of advice, what would it be?

A: Always book in advance to receive the best possible pricing. And book flights in the morning! It seems like the best pricing and space opens early in the day.