MEET OUR TRAVEL CONSULTANTS
Q&A WITH CORPORATE TRAVEL CONSULTANT FOR AAA CORPORATE TRAVEL, MAXWELL DIECK.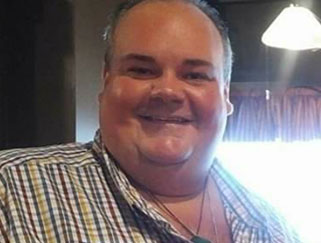 Get to know our travel consultants! When our clients are on the road or in the air, they are always under the care of a AAA consultant. Our consultants are available 24/7/365 so there is never a time when a client is left high and dry.

Our corporate travel consultants are referred to as the "roadside assistance" of business travel, and it's that reliability that drives AAA's reputation for superior service. Meet Maxwell Dieck, Corporate Travel consultant for AAA Corporate Travel. A 15 year veteran, Maxwell is one of nearly 50 consultants we have on staff that serve our corporate travel clients every day.
Q: How long have you been in corporate travel?

A: I have been in the travel industry since 2005 but began specializing in corporate travel in 2019.

Q: What is your favorite part about your job?

A: I enjoy being able to pull from my personal experiences with cities, hotels, railways, airports, and airlines around the world to be able to provide value-added service that can reduce costs for clients and make the travel experience smoother for those on the road.

Q: What do you like most about working for AAA?

A: We have a tremendous wealth of experience in a wide variety of backgrounds on our team. We can call on each other to best use our collective resources for the best service for our clients. It's a very strong team and it's great to be a part of it.

Q: Do you have a most memorable client experience you could share?

A: I worked with a traveler and her spouse and infant that were booked to Europe. It surfaced at check-in that one of the family members had a different citizenship than the others and that citizenship did not allow the traveler to make a flight connection where they were originally booked without having a pre-arranged visa. During peak travel season, with no advance purchase and limited seat availability, I was able to work with the family to find an alternate routing that would get them to their intended destination without visa issues and with minimal delay and additional expenditure.

Q: Where is the best place you have visited for vacation? What did you like about it?

A: While France always holds a special place in my heart and I'm ready to go there any time, Bali, Indonesia was probably the most enjoyably unique place I've vacationed. Being able to enjoy delicious cuisines; a vibrant culture; beautiful mountain scenery; great shopping for crafts, spices, and coffee; and secluded garden retreats in Balinese hotels was exhilarating and relaxing at the same time.

Q: If you could give business travelers one piece of advice, what would it be?

A: Be sure we have up to date profile and travel plan information. The more information we have, the more we know what you need when travel disruptions occur. That way we can go to bat for you while you take care of your business and loved ones. As our slogan says, "You do you. We'll do your travel".