MEET OUR TRAVEL CONSULTANTS
Q&A WITH CORPORATE TRAVEL CONSULTANT FOR AAA CORPORATE TRAVEL, YVONNE THOMAS.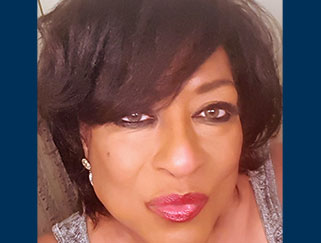 Get to know our travel consultants! When our clients are on the road or in the air, they are always under the care of a AAA consultant. Our consultants are available 24/7/365 so there is never a time when a client is left high and dry.

Our corporate travel consultants are referred to as the "roadside assistance" of business travel, and it's that reliability that drives AAA's reputation for superior service. Meet Yvonne Thomas, Corporate Travel Consultant for AAA Corporate Travel. A 40 year veteran, Yvonne is one of nearly 50 consultants we have on staff that serve our corporate travel clients every day.
Q: How long have you been in corporate travel?

A: I have been in the corporate travel business for 40 years in total, and 27 great years with AAA.

Q: What is your favorite part about your job?

A: My favorite part about my job would be my customers. The bonds and relationships that are formed help me provide an even higher level of service to them.

Q: What do you like most about working for AAA?

A: AAA's commitment to customer service. It allows me to provide my expertise to our travelers which helps give them confidence and to know they are in good hands when they travel.

Q: Do you have a most memorable client experience you could share?

A: My most memorable experience would be aiding a first time nervous traveler. She asked me to stay on the phone with her from the time she entered the airport until boarding the plane, so I walked her through each process. From check-in to getting her boarding pass, to finding her gate and flight information, to her boarding the plane. She was so appreciative of the full service that she received and it made me happy that I could help make her first flight experience a little less stressful.

Q: Where is the best place you have visited for vacation? What did you like about it?

A: One of the best places that I visited was the Jamaican beaches and Georgia Islands. My favorite areas in Georgia are Savannah and Tybee Island.

Q: If you could give business travelers one piece of advice, what would it be?

A: My best travel advice is to be patient. When our clients face inclement weather, or long lines due to possible delay/cancelled flights at the airport, we are just a phone call away. We can help assist clients while they are at the airport and omit the wait times they may face.